Give the Gift of Life
Someone needs blood every 2 seconds in the United States, and 8 out of 10 of us will require blood or blood products in our lifetime. Donated blood is used for traumas, surgeries, burns, cancer treatments, and other treatments.
The team at Beacon Oral & Maxillofacial Surgeons was proud to once again partner with American Red Cross Blood Services for our annual blood drive.
With your help, we surpassed our goal. The blood donations collected will save up to 54 lives in our region.
Thank you for your life-saving and priceless gift, and we look forward to hosting more life-changing events in the future.
Learn more about blood donation and schedule your appointment to be a lifesaver here.
Event Information:
Monday, October 19, 2020
9:00 AM–2:00 PM
Beacon Oral & Maxillofacial Surgeons
24850 SE Stark St, Ste 100
Gresham, OR 97030
Thank you for your commitment to saving lives. Schedule your donation appointment today.
Donor Requirements:
Must be at least 17 years old (or 16 with a signed Parental Consent Form).
Must be in good general health and weigh at least 110 pounds.
Eat a healthy meal and drink plenty of fluids prior to donating blood.
Bring valid ID to donation appointment.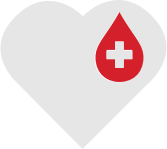 Is it safe to donate?
Yes! Blood donation is a part of essential medical services. All American Red Cross Blood Services staff members are screened daily and wear face masks at all times. Volunteer blood donors are also screened at the registration table with temperature checks and questions pertaining to COVID-19 exposure. In accordance with CDC guidelines, all donors are required to wear a face covering or mask. Hand sanitizer is available at the registration table and throughout the donation process. Staff members constantly sanitize donation beds and common areas between donations. We also encourage donors to wear a personal mask throughout their donation.